Emmy Awards: dit waren de beste series van afgelopen jaar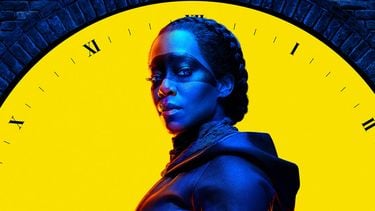 Zondagnacht vonden de Emmy Awards plaats, de Oscars op televisiegebied. De grote winnaar? Schitt's Creek, een Canadese sitcom die met zijn meest recente seizoen maar liefst negen Emmy's wist te scoren.
Een titel die je overigens bekend kan voorkomen. Tot vorig jaar stond de sitcom namelijk ook gewoon op de Nederlandse Netflix. Sindsdien moeten we het helaas met geïmporteerde DVD's doen…
Emmy Awards
Schitt's Creek gaat over een filmmagnaat die zijn complete vermogen verliest nadat zijn bedrijf failliet gaat. Hij trekt met zijn familie in een motel dat in Schitt's Creek staat.
Een klein stadje dat ze ooit als halve grap hebben gekocht. Opeens moeten ze zien te overleven in twee vervallen hotelkamers, terwijl ze juist eindeloze luxe gewend waren.
ABC stuntte door met oude beelden net te doen alsof er echt publiek in de zaal zat:
Schitt's Creek scoort
Hoofdrolspeler Eugene Levy kon afgelopen nacht de Emmy voor beste mannelijke hoofdrol in ontvangst nemen. Catherine O'Hare, zijn tegenspeelster, kreeg de Emmy voor beste vrouwelijke hoofdrolspeler.
Sterker nog, de serie heeft alle zeven Emmy's in de categorie comedy gewonnen. Zelfs megaseries als Modern Family en Frasier hebben dat nog nooit voor elkaar gekregen.
Een opvallende prestatie, gezien de Amazon Prime Video-serie The Marvelous Mrs. Maisel maar liefst twintig keer genomineerd was. Daarvan wist de comedy er echter maar twee te verzilveren.
HBO domineert met Watchmen
De grote winnaar van de avond was echter, opnieuw, HBO. De superheldenserie Watchmen heeft namelijk in totaal maar liefst elf Emmy's gekregen. Ook de Emmy voor beste limited series ging naar die show, terwijl de verwachting was dat Netflix Original Unorthodox die prijs in de wacht zou gaan slepen.
Ook leuk om te melden: Apple TV+ won zijn eerste Emmy met de dramaserie The Morning Show. Billy Crudup kreeg een Emmy voor zijn bijrol.
De eindstand: Netflix laat het afweten
De eindstand? HBO is zonder twijfel de grote winnaar van dit jaar. Het bedrijf heeft in totaal dertig Emmy's gescoord. Op de tweede plaats staat Netflix, met 21 beeldjes. En dat terwijl Netflix juist het recordaantal van 160 nominaties aan had getikt. Onderaan de streep blijft daar echter weinig van over.
Beste series van afgelopen jaar
| | |
| --- | --- |
| Serie | Emmy's |
| Watchmen | 11 |
| Schitt's Creek | 9 |
| Succession | 7 |
| The Mandalorian | 7 |
| RuPaul's Drag Race | 6 |
| Saturday Night Live | 6 |
| Last Week Tonight With John Oliver | 4 |
Alle winnaars
Check hieronder de lijst met alle Emmy-winnaars van dit jaar:
Outstanding Drama Series — Succession (HBO)
Outstanding Supporting Actress in a Drama Series — Julia Garner, Ozark (Netflix)
Outstanding Supporting Actor in a Drama Series — Billy Crudup. The Morning Show (Apple TV)
Outstanding Directing for a Drama Series — Andrij Parekh, Succession (Episode: "Hunting") (HBO)
Outstanding Writing for a Drama Series —  Jesse Armstrong, Succession (Episode: "This Is Not for Tears") (HBO)
Outstanding Lead Actress in a Drama Series — Zendaya, Euphoria (HBO)
Outstanding Lead Actor in a Drama Series — Jeremy Strong, Succession (HBO)
Outstanding Competition Program — RuPaul's Drag Race (VH1)
Outstanding Limited Series or Movie — Watchmen (HBO)
Outstanding Supporting Actress in a Limited Series or Movie — Uzo Aduba, Mrs. America (FX)
Outstanding Supporting Actor in a Limited Series or Movie — Yahya Abdul-Mateen II, Watchmen (HBO)
Outstanding Directing for a Limited Series or Movie — Maria Schrader, Unorthodox (Netflix)
Outstanding Writing for a Limited Series or Movie — Damon Lindelof and Cord Jefferson, Watchmen (Episode: "This Extraordinary Being") (HBO)
Outstanding Lead Actor in a Limited Series or Movie — Mark Ruffalo, I Know This Much Is True (HBO)
Outstanding Lead Actress in a Limited Series or Movie — Regina King, Watchmen(HBO)
Outstanding Variety Talk Series — Last Week Tonight With John Oliver (HBO)
Outstanding Comedy Series — Schitt's Creek (Pop TV)
Outstanding Supporting Actress in a Comedy Series — Annie Murphy, Schitt's Creek (Pop TV)
Outstanding Supporting Actor in a Comedy Series — Daniel Levy, Schitt's Creek(Pop TV)
Outstanding Directing for a Comedy Series — Andrew Cividino and Daniel Levy, Schitt's Creek (Episode: "Happy Ending") (Pop TV)
Outstanding Writing for a Comedy Series — Daniel Levy, Schitt's Creek (Episode: "Happy Ending") (Pop TV)
Outstanding Lead Actor in a Comedy Series — Eugene Levy, Schitt's Creek (Pop TV)
Outstanding Lead Actress in a Comedy Series — Catherine O'Hara, Schitt's Creek(Pop TV)
Outstanding Variety Special (Pre-Recorded) — Dave Chappelle: Sticks & Stones (Netflix)
Outstanding Writing For a Variety Special — Dave Chappelle: Sticks & Stones, written by Dave Chappelle (Netflix)
Outstanding Directing For a Variety Special — Dave Chappelle: Sticks & Stones, directed by Stan Lathan (Netflix)
Outstanding Guest Actor in a Comedy Series — Eddie Murphy as Host on Saturday Night Live (Episode: "Host: Eddie Murphy") (NBC)
Outstanding Guest Actress in a Comedy Series — Maya Rudolph as Senator Kamala Harris on Saturday Night Live (Episode: "Host: Eddie Murphy") (NBC)
Outstanding Guest Actor in a Drama Series — Ron Cephas Jones as William Hill on This Is Us (Episode: "After the Fire") (NBC)
Outstanding Guest Actress in a Drama Series — Cherry Jones as Nan Pierce on Succession (Episode: "Tern Haven") (HBO)
Outstanding Music Composition For a Series (Original Dramatic Score) — Ludwig Göransson for The Mandalorian (Episode: "Chapter 8: Redemption") (Disney+)
Outstanding Host For a Reality or Competition Program — RuPaul for RuPaul's Drag Race (VH1)
Outstanding Unstructured Reality Program — Cheer (Netflix)
Outstanding Animated Program — Rick and Morty (Episode: "The Vat of Acid Episode") (Adult Swim)
Outstanding Television Movie — Bad Education (HBO)
Outstanding Children's Program – (tie) Jim Henson's The Dark Crystal: Age of Resistance (Netflix); We Are the Dream: The Kids of the Oakland MLK Oratorical Fest (HBO)
Outstanding Commercial — "Back-to-School Essentials" (Sandy Hook Promise)
Outstanding Documentary or Nonfiction Series — The Last Dance (ESPN)
Exceptional Merit in Documentary Filmmaking — The Cave (Nat Geo)
Outstanding Casting For a Limited Series, Movie or Special — Watchmen (HBO)
Outstanding Choreography For Variety or Reality Programming — Al Blackstone for So You Think You Can Dance (Fox)
Outstanding Cinematography For a Single-Camera Series (One Hour) — The Marvelous Mrs. Maisel – M. David Mullen (Episode: "It's Comedy or Cabbage") (Prime Video)
Outstanding Contemporary Costumes — Schitt's Creek (Episode: "Happy Ending") (Pop TV)
Outstanding Contemporary Makeup (Non-Prosthetic) — Euphoria (Episode: "And Salt the Earth Behind You") (HBO)
Outstanding Interactive Extension Of a Linear Program — Mr. Robot: Season_4.0 ARG (USA Network)
Outstanding Lighting Design/Lighting Direction For a Variety Series — Saturday Night Live (Episode: "Host: John Mulaney") (NBC)
Outstanding Main Title Design — Godfather of Harlem (Epix)
Outstanding Period and/or Character Hairstyling — Hollywood (Episode: "A Hollywood Ending") (Netflix)
Outstanding Production Design For a Narrative Period or Fantasy Program (One Hour or More) — The Crown (Episode: "Aberfan") (Netflix)
Outstanding Single-Camera Picture Editing For a Comedy Series — Insecure – Nena Erb and Lynarion Hubbard (Episode: "Lowkey Trying") (HBO)
Outstanding Sound Editing For a Limited Series, Movie or Special — Watchmen (Episode: "This Extraordinary Being") (HBO)
Outstanding Sound Mixing For a Comedy or Drama Series (One Hour) — The Marvelous Mrs. Maisel (Episode: "A Jewish Girl Walks Into the Apollo…") (Prime Video)
Outstanding Stunt Coordination For a Drama Series, Limited Series or Movie  — The Mandalorian (Disney+)
Outstanding Music Composition For a Limited Series, Movie or Special (Original Dramatic Score) — Trent Reznor and Atticus Ross for Watchmen (Episode: "It's Summer and We're Running Out of Ice") (HBO)
Outstanding Original Music and Lyrics – Labrinth for Euphoria (Episode: "And Salt the Earth Behind You") (Song: "All for Us") (HBO)
Outstanding Music Supervision — Robin Urdang, Amy Sherman-Palladino and Daniel Palladino for The Marvelous Mrs. Maisel (Episode: "It's Comedy or Cabbage") (Prime Video)
Outstanding Original Main Title Theme Music — Nathan Barr for Hollywood (Netflix)
Outstanding Actor in a Short Form Comedy or Drama Series — Laurence Fishburne as Lt. Steven Poincy on #FreeRayshawn (Quibi)
Outstanding Actress in a Short Form Comedy or Drama Series — Jasmine Cephas Jones as Tyisha on #FreeRayshawn (Quibi)
Outstanding Character Voice-Over Performance — Maya Rudolph as Connie the Hormone Monstress on Big Mouth (Episode: "How to Have an Orgasm") (Netflix)
Outstanding Casting For a Comedy Series — Schitt's Creek (Pop TV)
Outstanding Casting For a Drama Series — Succession (HBO)
Outstanding Short Form Comedy or Drama Series — Better Call Saul Employee Training: Legal Ethics with Kim Wexler (AMC.com)
Outstanding Short Form Animated Program — Forky Asks a Question: What Is Love? (Disney+)
Outstanding Derivative Interactive Program — Big Mouth Guide to Life (Netflix)
Outstanding Original Interactive Program — The Messy Truth VR Experience (Oculus)
Outstanding Choreography For Scripted Programming — Mandy Moore (the choreographer, not the actress/singer of the same name) for Zoey's Extraordinary Playlist (Routines: "All I Do Is Win" / "I've Got the Music in Me" / "Crazy") (NBC)
Outstanding Stunt Coordination For a Comedy or Variety Program — Shameless (Showtime)
Outstanding Motion Design – juried award: one winner: Inside Bill's Brain: Decoding Bill Gates – Leanne Dare, (creative director), Eben McCue, (animator), Sebastian Hoppe-Fuentes, (animator), David Navas, (animator) (Netflix)
Outstanding Innovation in Interactive Programming – juried award: two winners: Create Together – Sam Wasserman, Joseph Gordon-Levitt (executive producers) (YouTube); The Line – Ricardo Laganaro, (director), Ricardo Justus, Edouard de Montmort (executive producers) (Oculus)
Outstanding Individual Achievement In Animation – juried award: five winners: Archer – Jill Dykxhoorn (lead background artist) (Episode: "Road Trip") (FX); Cosmos: Possible Worlds – Dan MacKenzie (character animator) (Episode: "Vavilov") (Nat Geo); Genndy Tartakovsky's Primal – Genndy Tartakovsky (storyboard artist) (Episode: "Spear and Fang") (Adult Swim); Genndy Tartakovsky's Primal – Scott Wills (art director) (Episode: "Spear and Fang") (Adult Swim); Genndy Tartakovsky's Primal – Stephen DeStefano (character designer) (Episode: "A Cold Death") (Adult Swim)
Outstanding Cinematography For a Limited Series or Movie – Watchmen, "This Extraordinary Being" (HBO)
Outstanding Cinematography For a Multi-Camera Series – The Ranch, "It Ain't My Fault" (Netflix)
Outstanding Cinematography For a Single-Camera Series (Half-Hour) – The Mandalorian, "Chapter 7: The Reckoning" (Disney +)
Outstanding Contemporary Hairstyling – Blackish, "Hair Day" ABC
Outstanding Fantasy/Sci-Fi Costumes – Watchmen ("It's Summer and We're Running Out Of Ice" (HBO)
Outstanding Multi-Camera Picture Editing For a Comedy Series – One Day at a Time, "Boundaries" (POP TV)
Outstanding Period Costumes – The Crown, "Cri De Coeur" (Netflix)
Outstanding Period and/or Character Makeup (Non-Prosthetic) – The Marvelous Mrs. Maisel, "It's Comedy or Cabbage" (Prime Video)
Outstanding Production Design For a Narrative Contemporary Program (One Hour or More) – The Handmaid's Tale, "Household" (Hulu)
Outstanding Production Design For a Narrative Program (Half-Hour) – The Mandalorian "Chapter 1: The Mandalorian" (Disney +)
Outstanding Prosthetic Makeup For a Series, Limited Series, Movie or Special – Star Trek: Picard, "Absolute Candor" (CBS All Access)
Outstanding Single-Camera Picture Editing For a Drama Series – Succession, "This Is Not For Tears" (HBO)
Outstanding Single-Camera Picture Editing For a Limited Series or movie – Watchmen, "A God Walks in to Abar" (HBO)
Outstanding Sound Editing For a Comedy or Drama Series (One Hour) – Stranger Things, "Chapter Eight: The Battle of Starcourt" (Netflix)
Outstanding Sound Editing For a Comedy or Drama Series (Half-Hour) And Animation – The Mandalorian, "Chapter 1: The Mandalorian" (Disney +)
Outstanding Sound Mixing For a Comedy or Drama Series (Half-Hour) And Animation – The Mandalorian, "Chapter 2: The Child" (Disney +)
Outstanding Sound Mixing For a Limited Series or Movie – Watchmen, "This Extraordinary Being," HBO
Outstanding Special Visual Effects – The Mandalorian. "Chapter 2: The Child," Disney +
Outstanding Special Visual Effects in a Supporting Role – Vikings, "The Best Laid Plans" (History)
Outstanding Variety Special (Live) — Live in Front of a Studio Audience: All in the Family and Good Times (ABC)
Outstanding Short Form Variety Series — Carpool Karaoke: The Series (Apple TV)
Outstanding Variety Sketch Series – Saturday Night Live (NBC)
Outstanding Music Direction — Rickey Minor for The Kennedy Center Honors (CBS)
Outstanding Directing for a Variety Series — Saturday Night Live (Episode: "Host: Eddie Murphy"), Directed by Don Roy King (NBC)
Outstanding Writing for a Variety Series — Last Week Tonight with John Oliver (HBO)
Outstanding Contemporary Hairstyling for a Variety, Nonfiction, or Reality Program — RuPaul's Drag Race (Episode: "I'm That Bitch") (VH1)
Outstanding Contemporary Makeup for a Variety, Nonfiction or Reality Program (Non-Prosthetic) — RuPaul's Drag Race (Episode: "I'm That Bitch") (VH1)
Outstanding Costumes for a Variety, Nonfiction, or Reality Program — The Masked Singer (Episode: "The Season Kick-Off Mask-Off: Group A") (Fox)
Outstanding Lighting Design/Lighting Direction for a Variety Special — Super Bowl LIV Halftime Show Starring Jennifer Lopez and Shakira (Fox)
Outstanding Picture Editing for Variety Programming — Last Week Tonight with John Oliver – Ryan Barger (Segment: "Eat Sh!t, Bob!") (HBO)
Outstanding Production Design for a Variety, Reality or Competition Series — Saturday Night Live (Episodes: "Host: Eddie Murphy", "Host: John Mulaney") (NBC)
Outstanding Production Design for a Variety Special — The Oscars (ABC)
Outstanding Sound Mixing for a Variety Series or Special — The Oscars (ABC)
Outstanding Technical Direction, Camerawork, Video Control for a Series — Last Week Tonight with John Oliver (Episode: "Episode 629") (HBO)
Outstanding Technical Direction, Camerawork, Video Control for a Special — Live in Front of a Studio Audience: "All in the Family" and "Good Times" (ABC)
Outstanding Documentary or Nonfiction Special —The Apollo (HBO)
Outstanding Hosted Nonfiction Series or Special — Leah Remini: Scientology and the Aftermath (A&E)
Outstanding Short Form Nonfiction or Reality Series — National Geographic Presents Cosmos: Creating Possible Worlds (Nat Geo)
Outstanding Structured Reality Program — Queer Eye (Netflix)
Outstanding Casting for a Reality Program — RuPaul's Drag Race (VH1)
Outstanding Cinematography for a Nonfiction Program — The Cave – Muhammed Khair Al Shami, Ammar Suleiman and Mohammed Eyad (Nat Geo)
Outstanding Cinematography for a Reality Program — Life Below Zero (Episode: "The New World") (Nat Geo)
Outstanding Directing for a Documentary/Nonfiction Program — Steven Bognar and Julia Reichert for American Factory (Netflix)
Outstanding Directing for a Reality Program — Greg Whiteley for Cheer (Episode: "Daytona") (Netflix)
Outstanding Music Composition for a Documentary Series or Special (Original Dramatic Score) — Laura Karpman for Why We Hate (Episode: "Tools & Tactics") (Discovery Channel)
Outstanding Narrator — David Attenborough on Seven Worlds, One Planet (Episode: "Antarctica") (BBC America)
Outstanding Picture Editing for a Nonfiction Program — Apollo 11 – Todd Douglas Miller (CNN)
Outstanding Picture Editing for a Structured Reality or Competition Program — RuPaul's Drag Race – Jamie Martin, Michael Roha, Paul Cross, Michael Lynn Deis and Ryan Mallick (Episode: "I'm That Bitch") (VH1)
Outstanding Picture Editing for An Unstructured Reality Program — Cheer – Editing Team (Episode: "God Blessed Texas") (Netflix)
Outstanding Sound Editing for a Nonfiction or Reality Program (Single or Multi-Camera) — Apollo 11 (CNN)
Outstanding Sound Mixing for a Nonfiction or Reality Program (Single or Multi-Camera) — Apollo 11 (CNN)
Outstanding Writing for a Nonfiction Program — Don't F**k with Cats: Hunting an Internet Killer (Episode: "Closing the Net") (Netflix)