Tattoo's op billen stijlvol? Deze beroemdheden geven het antwoord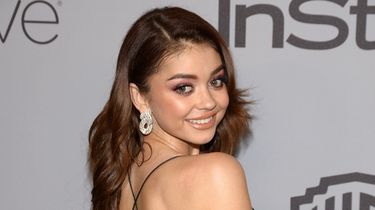 Als je het hebt over tattoo's op billen zijn mannen in te delen in twee groepen. De ene helft vindt dat je van billen af moet blijven als tatoeerder, de andere helft vindt een biltatoeage juist stijlvol. Het is in ieder geval een trend onder celebrities.
Dat celebs volgeplakt zitten met tatoeages is natuurlijk geen nieuws. Tattoo's op billen is wel een trend van de laatste jaren. Of beter gezegd: door social media is de trend nu eindelijk zichtbaar. Want een zogeheten 'butt tattoo' zet je niet alleen voor jezelf, maar ook voor je volgers. Veel dames kiezen voor een subtiel lijntje of kleine tekst, een enkeling kist voor de volle lading inkt. Stijlvol? Oordeel zelf.
Lea Michelle
Finn staat te lezen op de billen van Lea Michelle. Dit is de naam van het karakter dat haar overleden verloofde Cory Monteith speelde in Glee.
Kylie Jenner
In een lijstje over billen zul je altijd Kylie Jenner tegenkomen. Ook zij heeft een subtiele tattoo op haar achterwerk. Aanvankelijk stond er alleen sa-nə-tē, de fonetische spelling van 'Sanity' (wat geestelijke gezondheid of gezond verstand betekent). Deze is gezet door tatoeerder Bang Bang. Later heeft ze er in dezelfde stijl 'Before' voor laten zette door tatoeerder Rafael Valdez.
Rihanna
Rihanna heeft verschillende herkenbare tatoeages, een daarvan is een Tibetaanse tekst op haar billen. 'Minnaar', betekent het.
Lottie Moss
Lottie Moss is het 21-jarige zusje van Kate Moss die niet geheel verrassend hard aan de weg timmert als model. 'Not yours' is de boodschap van haar tatoeage. Daar mag je zelf een interpretatie aan geven.
Bella Thorne
De tattoo van Bella Thorne, de voormalige Disney ster die onlangs een prijs won voor deze pikante film, is misschien nog wel het meest aanlokkelijk. 'Bite Me', is te lezen op haar billen.
Sarah Hyland
189.7k Likes, 544 Comments – Sarah Hyland (@sarahhyland) on Instagram: "I like to float on water and cuddle with dogs. 📷: @free_connor"
Sarah Hyland ken je als Haley Dunphy uit Modern Family. Ze heeft een babydinosaurus op haar billen.
Chantel Jeffries
Chantel Jeffries is een Amerikaans DJ. Er staat subtiel 'Noir' op haar billen geschreven, het Franse woord voor zwart. Maar het betekent meer. "Noir: black, dark, dreary, mysterious, raven", schreef ze op Instagram.
Halsey
Halsey… Hopeles… 🤔 pic.twitter.com/c01zFnJhEp

— Fashion Beaver (@KnagendeBever) October 24, 2019
Halsey is de artiestennaam van de Amerikaanse zangeres Ashley Nicolette Frangipane. 'Hopeless' mag je ook zelf interpreteren.
Cardi B
Iets minder subtiel is de 'butt tattoo' van Cardi B, die naast Jennifer Lopez is te zien als stripdanseres in de veelbelovende film Hustlers. Smaken verschillen, maar ook hiervoor is een groot publiek.
🍑 Check ook: 11 celebs op Instagram die het vaakst de hashtag #booty gebruiken