Oorlogsfilm der oorlogsfilms op Netflix is BAFTA-baas met record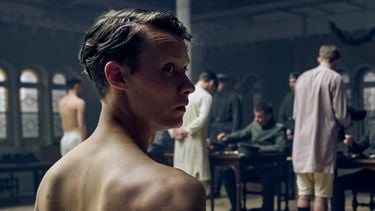 Op zich geen verrassing, maar een remake van de oorlogsfilm der oorlogsfilms heeft een record aan nominaties voor de BAFTA's binnengesleept. Dan hebben we het natuurlijk over de Netflix-film All Quiet on the Western Front (Im Westen nichts Neues), die zich afspeelt in de Eerste Wereldoorlog.
De BAFTA's (British Academy Film Awards) kun je zien als de Britse Oscars. Ze behoren tot de grotere filmprijzen. Sinds 2017 vindt de uitreiking plaats in de Royal Albert Hall, maar zo ver zijn we nog niet. Eerst de nominaties, op 19 februari worden de prijzen pas verdeeld.
All Quiet on the Western Front en de BAFTA's
De remake van de de oorlogsfilm der oorlogsfilms gaat dan geheid awards harken. De Netflix-film heeft liefst veertien (!) nominaties binnengesleept, en dat is de evenaring van het record voor een niet-Engelstalige film.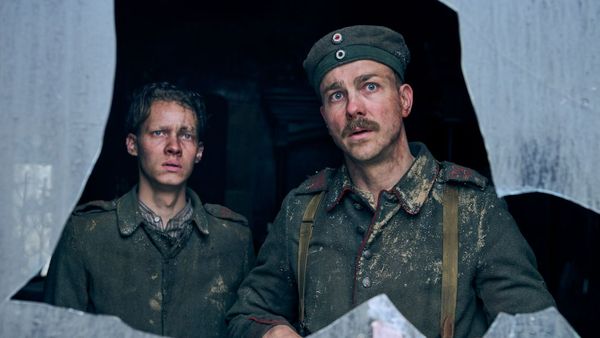 Im Westen nichts Neues maakt tijdens de BAFTA's op 19 februari kans op een award voor Beste Film, Beste Regie en nog een rits aan categorieën. Crouching Tiger, Hidden Dragon, een Chinese film, werd in 2001 ook veertien maal genomineerd. De films The Banshees of Inisherin en Everything Everywhere All at Once scoren met nominaties in tien categorieën eveneens goed. Elvis doet het met negen nominaties ook niet slecht.
De oorlogsfilm der oorlogsfilms op Netflix
Im Westen nichts Neues is een roman uit 1928 van Erich Maria Remarque, die in 1930 voor het eerst is verfilmd. De oorlogsfilm wordt in tegenstelling tot veel andere oorlogsfilms vanuit de kant van de Duitsers belicht. Vooral in die tijd bijzonder.
De klassieker sleepte destijds twee Oscars in de wacht, waaronder die voor Beste Film, en mag zich tevens de eerste oorlogsfilm met geluid ooit noemen die de prijs won. In 1979 kwam er al eens een reboot als televisiefilm, die een Golden Globe (voor beste TV-film) en een Emmy (voor beste montage) won. Wat dat betreft is het dus geheel in lijn der traditie dat de Netflix-versie weer voor de prijzen gaat. Lees in dit artikel meer over de geschiedenis van de film.
De oorlogsfilm Im Westen nichts Neues is te streamen op Netflix.