Netflix komt in december met deze 64 (!) nieuwe Original films en series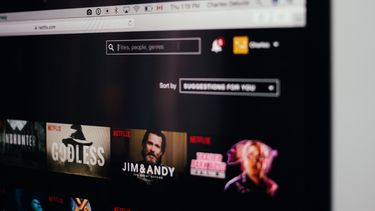 Nu Netflix net heeft laten weten welke film, series en docu's er worden verwijderd, willen we ook graag weten wat we ervoor in de plaats terug krijgen. Goed nieuws wat dat betreft: we hebben een hele lange lijst met titels. Grote kans dat je een bijzonder leuke feestmaand tegemoet gaat met Netflix. 
Maar liefst 64 Netflix Originals
Naast deze titels zullen de fans van de cultklassiekers zeker blij worden. Zo komt The Big Lebowski en Shaun of the Dead terug en nog veel meer. Het gaat echter niet alleen om de titels van derden, ook enkele Netflix Originals zien het levenslicht. Zo zal Netflix in december maar liefst 64 verschillende Netflix Originals uitbrengen. Die lijst bevat veel nieuwe seizoenen van bestaande tv-series, een aantal intrigerende films en enkele langverwachte specials. Voor iedereen is er wel iets te vinden wat echt nieuw is. Met gepaste trots is hier de volledige lijst met alle 64 nieuwe Netflix-films, -shows en meer die de komende maand verschijnen.
Vanaf 1 december
Battle— Netflix Film
Crossroads: One Two Jaga— Netflix Film
Memories of the Alhambra (Streaming Every Saturday)— Netflix Original
Vanaf 3 december
Hero Mask— Netflix Original
The Sound of Your Heart: Reboot Season 2— Netflix Original
Vanaf 7 december
5 Star Christmas—Netflix Film
Bad Blood— Netflix Original
Dogs of Berlin— Netflix Original
Dumplin'—Netflix Film
Free Rein: The Twelve Neighs of Christmas— Netflix Original
Mowgli: Legend of the Jungle— Netflix Film
Nailed It! Holiday!— Netflix Original
Neo Yokio: Pink Christmas— Netflix Original
Pine Gap— Netflix Original
ReMastered: Who Killed Jam Master Jay?— Netflix Original
Super Monsters and the Wish Star— Netflix Original
The American Meme— Netflix Original
The Hook Up Plan (Plan Coeur)— Netflix Original
The Ranch: Part 6— Netflix Original
Vanaf 11 december
Vir Das: Losing It— Netflix Original
Vanaf 12 december
Back Street Girls: Gokudols— Netflix Original
Out of Many, One— Netflix Original
Vanaf 13 december
Vanaf 14 december
Chilling Adventures of Sabrina: A Midwinter's Tale— Netflix Original
Cuckoo: Season 4— Netflix Original
Dance & Sing with True: Songs— Netflix Original
Fuller House: Season 4— Netflix Original
Inside the Real Narcos— Netflix Original
Inside the World's Toughest Prisons: Season 3— Netflix Original
Prince of Peoria: A Christmas Moose Miracle— Netflix Original
ROMA— Netflix Original
Sunderland Til I Die— Netflix Original
The Fix— Netflix Original
The Innocent Man— Netflix Original
The Protector— Netflix Original
Tidelands— Netflix Original
Travelers: Season 3— Netflix Original
Voltron: Legendary Defender: Season 8— Netflix Original

Vanaf 16 december
Springsteen on Broadway— Netflix Original
Vanaf 18 december
Baki— NETFLIX ORIGINAL
Ellen DeGeneres: Relatable— Netflix Original
Terrace House: Opening New Doors: Part 5— Netflix Original
Vanaf 21 december
3Below: Tales of Arcadia— Netflix Original
7 Days Out— Netflix Original
Back With the Ex— Netflix Original
Bad Seeds— Netflix Original
Bird Box— Netflix Original
Derry Girls— Netflix Original
Diablero— Netflix Original
LAST HOPE: Part 2— Netflix Original
Perfume— Netflix Original
Sirius the Jaeger— Netflix Original
Struggle: The Life and Lost Art of Szukalski— Netflix Original
Tales by Light: Season 3— Netflix Original
The Casketeers— Netflix Original
Wolf (BÖRÜ)— Netflix Original

Vanaf 24 december
Vanaf 26 december
Alexa & Katie: Season 2— Netflix Original
Vanaf 28 december
Instant Hotel— Netflix Original

La noche de 12 años— Netflix Original

Selection Day— Netflix Original
When Angels Sleep— Netflix Original
Yummy Mummies— Netflix Original
Vanaf december
Watership Down: Limited Series— Netflix Original